John Carter's
Workspace Bundle
Get the same indicators that John used to make $3.75 Million on TSLA and over $24.82 Million in Profit in the last 12 months
Check out everything in this amazing offer:
What's Included:
The Squeeze Pro Indicator
$697 Value
The Squeeze Pro Buy/Sell Signals
$197 Value
The Multi Squeeze Pro
$597 Value
The Multi 10x Indicator
$497 Value
Reversal Arrows
$497 Value
Lifetime Updates and Live Tech Support
Priceless
BONUS: Indicator Setup with Eric Purdy
Priceless
John Carter's
Full Indicator Bundle
$2,497
$3,997
The Squeeze Pro Indicator
The Squeeze Pro Buy/Sell Signals
Lifetime Updates and Live Tech Support
BONUS: Indicator Setup with Eric Purdy
CLAIM THIS OFFER
[woocommerce_one_page_checkout template="product-table" product_ids="1198206"]
John Carter's Indicator Workspace Bundle
Squeeze Pro + 10x Bars + Multi 10x + Multi Squeeze Pro + Reversal Arrows + Buy/Sell Signals
These tools successfully predicted AMZN Options for a $611,395 Gain
and many others like this $1 Million Gain on TSLA
and this $3.5+ Million Gain on TSLA
and John's biggest trade this year; over $3.77 Million on TSLA (exited on mobile)
This is a one time only offer for John's Full Indicator Workspace. As you see above, this is one of many setups you could've caught with these tried and tested tools.
John has used his same base indicators over his 20+ years of trading and has continually tweaked and updated them to create his FULL Indicator Workspace Bundle that he uses daily to pinpoint gains such as this.
It's designed to reveal explosive setups in up or down markets.
The Squeeze Pro Indicator
is a game changer for finding setups - especially in volatile conditions. It dynamically adapts to faster, slower, and regular price action.
Not only can you get an earlier 'heads up' before the next signal it's also possible to catch rallies and pukes the original Squeeze misses. Available for ThinkorSwim and TradeStation.
The Multi-Squeeze Pro Indicator
The Multi Squeeze Pro indicator takes the Squeeze Pro to the next level when it comes to finding setups. For the first time, you can see when a symbol has the strongest Squeezes aligned across up to 18 timeframes. That includes 'hidden' timeframes most traders do not know exist! Available for ThinkorSwim.
We are so excited to introduce you to the New Multi-Squeeze Pro. With this indicator, John recently banked $216k in TSLA, $219k in NFLX, on top of the $611k in AMZN. That's over $1,046,000 in profits which might otherwise have been missed.
Plus this $1 million + trade from July in TSLA that wouldn't of been possible without these tools.
is used as a way to quickly understand the trend quality and strength based on a more complex underlying calculation of the ADX and DMI.
The 10X Bars takes the calculation that we would have to normally had as a separate set of indicators and puts that information directly on your charts so the decision-making becomes simple.
The 10X Bars works as a nice complement to the Squeeze as they can serve as confirmation to stay in a trending chart or as an early sign to GTFO (Get The Funds Out). Combining the information from 10X Bars with volume further strengthens the signal because, as John Carter says,
"Momentum + volume is magic."
The original 10x Bars (included) give you simple and intuitive colored bars to help you identify trend direction and conviction at a glance. With The Multi 10x it reveals trend direction and strength in 18 time frames to pinpoint entries in fast runaway breakout moves.
Know whether to look for explosive buy setups, implosion sell setups, or to stay out of 'fake out' congestion zones. These setups can lead to cascades of directional buying or selling, and very quickly being able to see and process this information via the Multi-10x is one of the strongest signals we trade.
Even John's 9 year old son found this opportunity quickly using the Multi-10x:
Plus, you receive 4 additional bonuses!
The Squeeze Pro Buy/Sell Indicator
is designed to offer objective entry timing specifically calibrated to each of the three Squeeze levels. Trend direction is automatically factored in!
Available for ThinkorSwim and TradeStation.
The Reversal Arrows Indicator
With the new Reversal Arrows you aim to catch reversals right when they start. With combining the Reversal Arrows and 10x Bars you can pinpoint reversals and breakouts in almost any timeframe.
If you're tired of getting caught on the wrong side of volatile reversals, the Reversal Arrows and Multi-10x with the original 10x Bars indicator is our best portfolio for trading price action. Available for ThinkorSwim and Tradestation.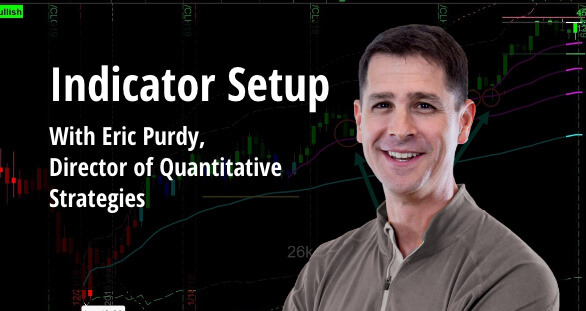 Getting your new Indicator Package setup and ready to go is quick and easy when you get to set it up with the creator of these powerful tools, Eric Purdy. He will walk you through everything step by step in a pre-recorded session.
Simpler Trading's technical support team will always be here to solve your problems through email or over the phone. Once you're a Simpler Trader, you are for life. Any future updates of John's Indicator Bundle will be provided for free for life with this package.
Use the same updated indicators behind John's $17.01 Million in YTD Profits
Here is what fellow Simpler Trading community
members said about John Carter:
"@JC _ I have made $186 k on AMZN in less than a year. Don't want to push my luck though"
- Dawn
"Thank You on the TSLA trade. Made enough to send kid to college for 4 years! ???? Thinking of drawing out the cash and putting it in a college fund! :)"
-Rafa
"@JC out of 5 NFLX ratio fly ith $15k profit. Thanks for the trade"
- Deepak
"i wanna thank JC i started with $500 since nov 5th im up to $27000 thank you JC"
- Z
"My account is up 122% this year"
-Rick F
Other Recent Trades from John:
And $1.3 Million on his TW Account
John started Simpler because he wanted to create a community of traders, who educate others simply because they care about other people's success. His setups, market knowledge, and guidance to continually improve yourself as a trader are invaluable.
John is the trading expert everyone turns too when the markets go awry (as they often do), and many of our traders have taken ideas and strategies from him and morphed them into their own strategies. He's truly one of the best with a level of charisma that draws people in, which has transformed him into the famous trader he is today.
Frequently Asked Questions